I recently traveled to Barcelona, Spain and fell in love with this beach city. The amount of old and new is something to speak of. The history in Barcelona is remarkable. The architecture is positively breathtaking. If you are traveling to Barcelona in the near future and have any questions, please contact us! We are happy to lead you in the right direction! 🙂
Stay:
AirBnB For this part of our trip we decided to stay in a flat in the city. It was an awesome location and a lovely, modern apartment. Easy to find and easy to work with. The roof top pool is also something to awe over. I highly recommend this flat due to its convenience and space. Wouldn't have done it any other way!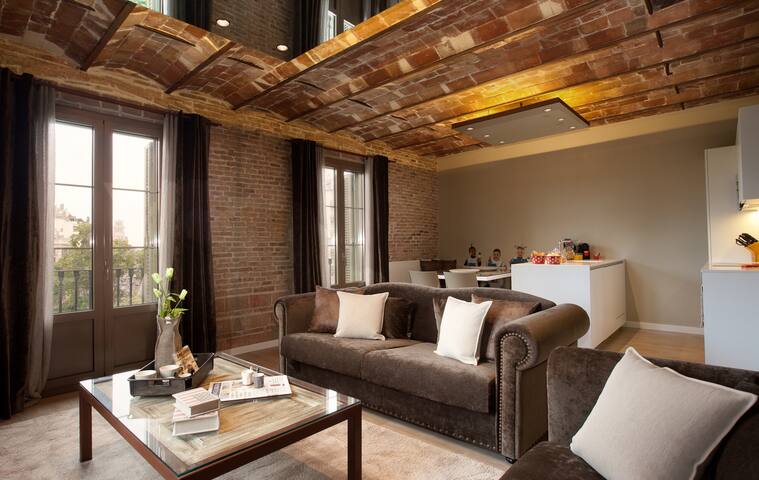 Must Go To Restaurants:
BARRACA – amazing Paella. On the beach. MUST GET RESERVATIONS!
Restaurante Martínez –  This restaurant is on the coast line with a beautiful view of the city. The food – OMG!! Must get reservations!!
Other Musts:
Vermouth Tasting at Morro Fi

This is a local spot. A little intimidating for tourists but well worth it! The vermouth is AMAZING. Trust me on this one.

Drinks at the W hotel.

We did this the first night we arrived. It was beautiful! I was told not to eat there due to the pricing. We took an Uber to Barraca after drinks.

Cava Tours

We did this on our own. We took a train to the mountains (45 minutes) and went to two wineries. The best winery was Cava Llopart. It was STUNNING. Oh, and the cava was great too 🙂 Make sure you schedule a tour ahead of time. It is the oldest winery in the country, so it is quite popular. This was my favorite part of the trip.
Train Stop: Sant Sadurní­ D'anoia

Antoni Gaudí Tour

Another MUST!!! Before I traveled to Spain, I was wondering what all the hipe was. Turns out, he was pretty amazing. Barcelona is known for its Catalan Architecture. Gaudi was the star of this style. Schedule a tour and finish you tour at his park: Park Guell.
We scheduled our tour of the Sagrada Familia on a separate day. You can schedule all your tours when you arrive to Barcelona or ahead of time. Just google it 🙂
After you see the Sagrada Familia, grab lunch at one of the cafes down the road. What a site to gaze at while eating pizza and drinking cava!

Get donuts from LUKUMAS and coffee from NOMAD Coffee
Eat a much Iberian Ham, Olives, and Pan Con Tomato.
Order as many bottles of cava as humanly possible!
We were planning to take a sunset cruise but it was the off season and we didn't have a lot of options. I would suggest doing this if you travel in summer.
The W Hotel

Drinks at the W

Winery Tour in the Mountains

Dress: Sea NY // Shoes: Cole Haan

Best Cava Ever! Llopart Winery

Casa Batllo

Sagrada Familia

Incredible!

Park Guell

Restaurant Martinez

City + Beach

Pan Con Tomato

Paella

View from lunch

Pizza

Vermouth Tasting at Morro Fi